Contents
Download & install
Please start by downloading and installing our VPNGUI app for Windows.
Connecting to the VPN
Enter your 12vpn username and password and click Login.
The VPN GUI will connect to our server and download a list of available servers. This may take a minute.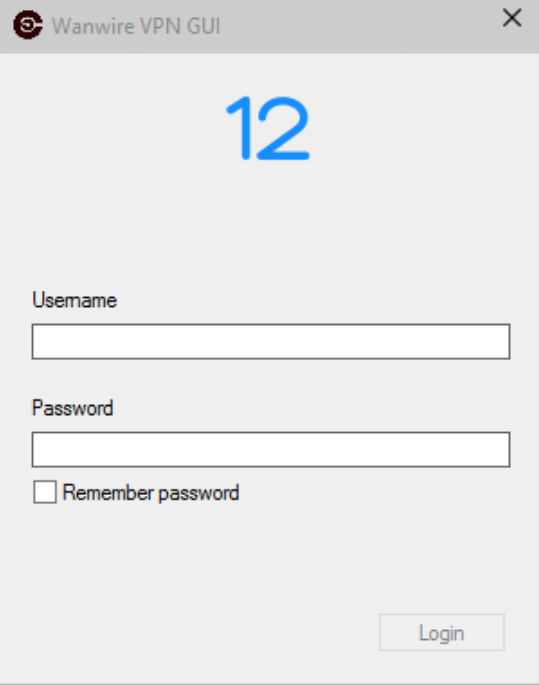 Select the server you wish to connect to and click Connect.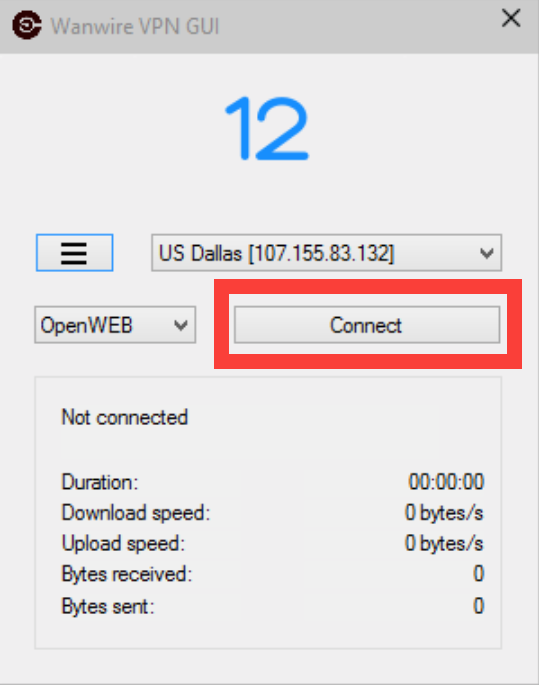 Disconnecting from the VPN
Click the Disconnect button.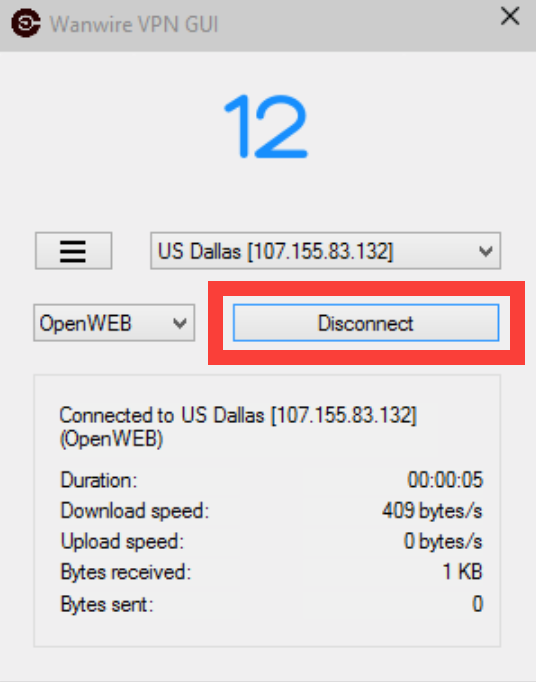 VPNGUI documentation
Check out the documentation section to learn more about using VPNGUI:
Connection types
Preferences
Connection sharing
LINE
Thunderbird
..and more!
"Update this app!"
Outdated versions of our app will show you a fake server called Update this app!.
Update the app to the latest version (found on this page) and do a Logout, then Login. (The Logout/Login is necessary to get your normal server list back.)
SmartDNS
Do not use with SmartDNS. SmartDNS and VPNGUI cannot be used at the same time.